Board
Leadership
Governance: The Corporation is governed by an independent volunteer Board of Directors.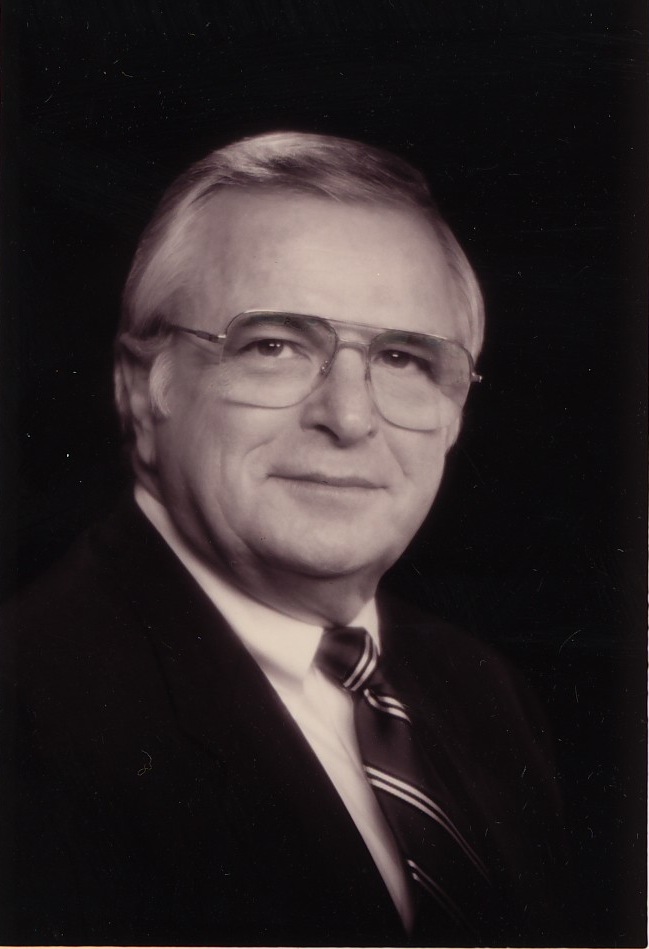 Bud Joyner
Chairman
According to Bud:
"It is an honor to serve Cal Farley's, and humbling when considering the great legacy of past leaders and their efforts to provide a safe haven and opportunities for young people in need.
The importance of the Cal Farley's organization to our community and area is impossible to measure, for how do you place a value on the thousands of boys and girls whose lives have been changed, plus all the lives they have touched."
Board of Directors
Amarillo, TX

Dan Adams

Ex officio

President and CEO

Amarillo, TX

Billy Attebury

Board Member Since 1995

Amarillo, TX

Tom Bivins

Board Member Since 1993

Scottsdale, AZ

Tom Blakemore

Board Member Since 1994

Canadian, TX

Betty Cooper

Board Member Since 1991

Perryton, TX

Harold Courson

Board Member Since 1986

Amarillo, TX

Lilia Escajeda

Board Member Since 2004

Amarillo, TX

Joe Howell

Board member Since 1980

Amarillo, TX

Bud Joyner

Board Member Since 1997

Amarillo, TX

Jane King

Board Member Since 2006

Amarillo, TX

Mike King

Board Member Since 2006

Amarillo, TX

Jerry Kleinpeter

Board Member Since 1998

Amarillo, TX

Virginia Maynard

Board Member Since 1989

Amarillo, TX

Greg Mitchell

Board Member Since 1994

Amarillo, TX

Fay Moore

Board Member Since 1996

Amarillo, TX

Wade Porter

Board Member Since 2001

Amarillo, TX

Jerry Raines

Board Member Since 1998

Amarillo, TX

Tom Roach, III

Board Member Since 2005

Amarillo, TX

Alan Roberson

Board Member Since 2000

Amarillo, TX

Avery Rush, III

Board Member Since 1994

Amarillo, TX

Lenny Sadler

Board Member Since 2004

Amarillo, TX

Chris Storm

Board Member Since 1986

Walter Price

Board Member Since 2003

Amarillo, TX
Advisory Board
C. Coney Burgess

Board Member Since 2003

Amarillo, TX

Edward Cooper
Board Member Since 2006
Lubbock, TX
Ed Fancher
Board Member Since 2006
Amarillo, TX
Bettye Green
Board Member Since 2006
Tahoka, TX

Genie Farley Harriman

Board Member Since 1991

Amarillo, TX

Sherm Harriman

Board Member Since 2001

Amarillo, TX

C.E. "Gene" Hayman

Board Member Since 1995

Sandy Hook, MS

Rosemary Roach

Board Member Since 1999

Amarillo, TX

Lamont Waldrip

Board Member Since 1998

Canyon, TX

Bill Ware

Board Member Since 2001

Amarillo, TX
Foundation Board
Dan Adams - Ex-Officio

Board Member Since 2004

Amarillo, TX

Fay Moore

Board Member Since 1996

Amarillo, TX

W.A. "Billy" Attebury

Board Member Since 2006

Amarillo, TX

Wade Porter

Board Member Since 2006

Amarillo, TX

Tom Bivins

Board Member Since 1993

Amarillo, TX

Walter T. "Four" Price

Board Member Since 2003

Amarillo, TX

Joe Howell

Board Member Since 2005

Amarillo, TX

Alan Roberson

Board Member Since 2000

Amarillo, TX

Bud Joyner

Board Member Since 1997

Amarillo, TX
Governance: The Corporation is governed by an independent volunteer
Board of Directors
Updated October 1, 2007