Community Based Services
Working with families of the children in our care is central to the Cal Farley mission. Stated specifically, we strive to "strengthen families and support the overall development of children." A child's true identity is tied directly to their family of origin and it is essential for us to help strengthen those bonds. Our Community Based Services department includes four Cal Farley's Family Resource Centers (in Amarillo, Dallas/Fort Worth, Houston and Austin); intensive in-home services; intake, information, and referral; alumni support; scholarships; and community partnerships.
Often the first contact that a family in crisis has with our organization is through the Intake department. Here, we are able to gather information and assess the situation to determine whether or not the child is an appropriate candidate for our basic care campuses. If the child is not a candidate for Boys Ranch or Girlstown, U.S.A., we provide referrals to reputable agencies that will help meet the needs of that child. In addition, our Family Resource Centers help families through intensive in-home services, which sometimes help parents realize that placement of their child outside of the home is premature.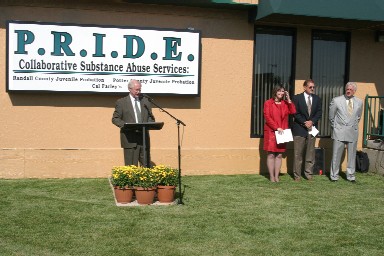 Community Based Services has also taken the initiative to partner with a variety of agencies offering programs and services that Cal Farley's does not. One example is our ongoing work with the Potter and Randall County Intervention and Drug Education (PRIDE) program. This partnership allows us to refer families whose children are receiving services from the Cal Farley organization in some capacity, but who may not be candidates for our campuses because of substance abuse problems. Through PRIDE, we can ensure that children are able to overcome substance abuse, avoid residential treatment centers, and stay away from possible criminal activities.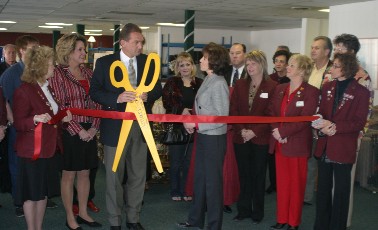 One of our most recent partnerships in Amarillo has been with the Downtown Women's Center (DWC), which provides transitional housing, job training, and support for homeless women and children. This collaboration has allowed DWC to use a former storage building of Cal Farley's to expand its thrift store operation, while Cal Farley's alumni enjoy opportunities for employment.
Click here to contact the Community Based Services Department